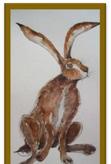 ​Christ United Church
A Village Church With A Heart For The World
12 Perth St., PO Box 113, Lyn, ON, K0E 1M0
(613)498-0281 (Phone) (613)498-2589 (Fax)
lynunitedchurch@cogeco.net
www.lynunitedchurch.com
Follow on Twitter: @Ch1United

Worship Leader: Rev. Wendy MacLean
Music Director: Tim Hallman
February 16, 2020

6th After Epiphany - Black History Month


WE GATHER AS GOD'S PEOPLE
Welcome
Spirit Lines
Prayers of the People
Lighting the Christ Candle
Silence
Prayer
Sing: "Standing in the Need of Prayer"
Exploring Faith: Intercultural Church
Litany of Remembering and Confession
Sing: "Do Lord"

WE LISTEN TO GOD'S WORD
Scripture:

Deuteronomy 30: 15-20 Choose Life
Corinthians 3: 1-9 We are God's Field

Anthem: MV 167 "Hush! Hush!
Gospel: Matthew 5: 21-37 Jesus' Teachings about Reconciliation
Reflection: "We are God's Field"
Hymn: MV 145 "Draw the Circle Wide"

WE RESPOND AND GIVE WITNESS TO GOD
Invitation to Respond with our Tithes, Offering & Prayers
Offering and Offering Dedication
Prayers of Thanksgiving and Petition and the Lord's Prayer
Hymn: VU 670 "Precious Lord, Take My Hand"
Benediction and Commissioning
Hymn: "Blessing" (Paul Rumbolt)
Postlude

The bulletin this morning has been donated by David & Carol Cross in loving memory of a wonderful wife, mother, grandmother, great grandmother, sister, aunt and friend, Freda Cross, who passed away one year ago today.

If you are a visitor we would love for you to sign our guest book. It is located in the alcove off the street entrance. Blessings and welcome.