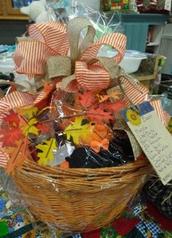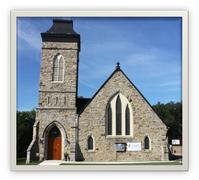 "A Village Church With A Heart For The World"


September 25, 2022
Christ United Church, Lyn


12 Perth St., PO Box 113, Lyn, ON, K0E 1M0
(613)498-0281 (Phone) (613)498-2589 (Fax)

lynunitedchurch@cogeco.net www.lynunitedchurch.com Follow on Twitter: @Ch1United


Coffee Time: Everyone is happy to be back worshipping in the Sanctuary. The UCW will be providing Coffee Time after our services. We are asking for volunteers to assist with this and have posted a sign-up sheet on the door of the hall. The gentlemen of the congregation are welcome to sign-up as well!! Coffee Time will consist of coffee, tea, juice and cookies. We welcome donations of cookies at any time. Join us for enjoyable chit-chat and goodies. Blessings, Sylvia

​​


The Village Pump Cafe: Tuesdays, in Fellowship Hall, from 9:30 to 11:00. Come for coffee, tea and treats and of course plenty of conversation and laughter. Take a break from your morning routine, drop in, spend awhile, and catch up on the local news and share all the fun you had during the pandemic. The café will remain open throughout the summer.

Walking Group: Tuesday morning walking group for ladies in the village. Join us in the parking lot at 9:30 am and we can walk and chat through the village.

Fall Forward Sale: A Fund-Raising Event for Christ United "Fall Forward Sale" on Saturday, October 1 from 8 a.m. to noon indoors Fellowship Hall. If interested in contributing or assisting, please contact the name in brackets. The morning event will include: Bee's Knees, fall/Halloween decor, used books, raffle table (contact Brenda Cartwright), gently owned jewelry (contact Liz Healy), baked goods (contact Joan Gardiner 613-924-1541 / Cindy LePage 613-342-7023 cell 613-803-1770 to let them know what you are donating). We cannot accept clothing, footwear, or large items due to indoor space limitations BUT will gladly accept books, jewelry, fall/Halloween decor and gift items for the popular raffle table. Thank you all!

Sri Lanka Dinner: Sri Lanka has been experiencing turmoil and food shortages that have affected most of the people living in that country. Our church has partnered with a Tangalle tour guide named Dudley DeSilva to bring some of the delicious flavours of the country to a takeout fundraiser to help some individuals living in the southern region. Dudley operates a cooking school out of his modest home and he has provided us with many of his own traditional recipes as well as videos on how to prepare some of the dishes he uses in his school. On Thursday, October 6 we will be providing takeout dinners using Dudley's recipes for curried chicken, potatoes, carrots and onions. There will also be a generous portion of rice and some ginger cookies with a mango lassie (small yogurt milkshake) for dessert. Dinners will sell for $15 and a digital cookbook with many recipes as well as Dudley's videos will be available for an extra $10.

Please contact Sylvia Foxton for tickets and JoAnne Fletcher or Barb DeJeet if you would help with the dinner preparations on October 5.

UCW ANNOUNCEMENTS

Secret Pal Unveiling: September 28th at 1p.m. Come all those interested in becoming secret pals for next year too. We will be having fun and fellowship with some refreshments.


Fall Rally for Four Rivers UCW: October 19th in our church. Starting at 9:30 with registration. Lunch will be served for $15.00. Our Theme is "Lead by the Spirit", our guest speaker is Rev. Terri Chedore from Athens United Church. Our UCW will be helping with worship and communion. Be sure to register with Barb dejeetb@gmail.com by October 10th. Come and bring a friend.

Anniversary Dinner: Sit Down Dinner November 17, 2022. Times for start and price TBA.



STEWARDSHIP SECONDS

Sixteenth Sunday After Pentecost

Those who have been blessed with riches have a great opportunity to

bless others through generosity.
Bee's Boutique: The Bee's Boutique is open for browsing and shopping before and after Sunday church services. Also, a fall gift basket to be won on Tuesday, October 4th. Tickets $2 each or 3 for $5. Thank you for supporting Christ United general fund!









​​








​

​

Regional Council Prayer Cycle September 25, 2022

Prayers this week for a Community of Faith in the Region is for: Elgin-Portland



Eastern Ontario Outaouais Region News:

https://eoorc.ca/wp-content/uploads/2022/09/EOORC-News-Setpember-21-2022.pdf


Office Hours: Fridays from 9:00 till 2:00. For assistance contact Lois Leroux, at home

613-498-3225, cell 613-803-8433 or 613-498-0281 (Church) and leave a message or send an Email: lynunitedchurch@cogeco.net